Our recuitment team has access to several Multinational and indigenous companies seeking to recruit, and a rapidly expanding database of locally and regionally available candidates who have been trained at our training institute and candidates who have been registered at our manpower supply division. This means that we are able to recommend candidates to organizations seeking for candidates with certain competencies.
In tandem with our major training partners we benefit from having access to a large pool of candidates for positions on ongoing projects and companies seeking to recruit. We also support clients who operate in the Oil & Gas, Process and Petrochemical industries, Energy, Water, Wastw management and General Construction. We have specialist recruiters for all disciplines in addition to supporting Commercial, HSE and Quality Assurance departments.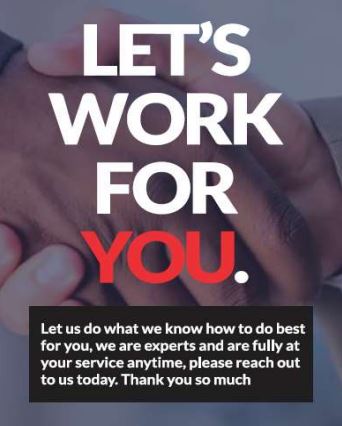 Let us do what we know how to do best for you, we are experts and are fully at your service anytime, please reach out to us today.
Our values are deeply rooted in our desire to help sectors and industries grow by providing excellent manpower and human capital development services.
Let us do what we know how to do best for you!